"Revolutionize Your Development Process with Mendix 10: Embrace the Future of Low-Code Innovation!"
Are you ready to embark on a journey of innovation and accelerated development?!
In this exciting blog series, we delve into the remarkable feature updates of Mendix 10, the leading low-code platform. Brace yourself as we explore how Mendix 10 empowers you to embrace the ML revolution, optimize portfolio management, and supercharge your workflows with game-changing activities. Get ready to unlock the potential of Mendix 10 and take your applications to new heights.
Salient Features of Mendix 10:
Machine Learning Kit: Embrace the ML Revolution in Mendix
Studio Pro introduces a groundbreaking feature called the Machine Learning (ML) Kit, which brings the world of machine learning right into your Mendix applications. Now you can seamlessly incorporate ML models developed with popular frameworks and programming languages into the Mendix Runtime.
With the ML Kit at your fingertips, you have the power to take your applications to the next level. Imagine the possibilities of leveraging the intelligence of ML algorithms to enhance user experiences, optimize processes, and make data-driven decisions like never before. It's time to unlock the full potential of your Mendix applications with the ML Kit!
Don't miss out on this game-changing opportunity to harness the power of machine learning. Empower your Mendix projects with Studio Pro's ML Kit and let innovation flourish!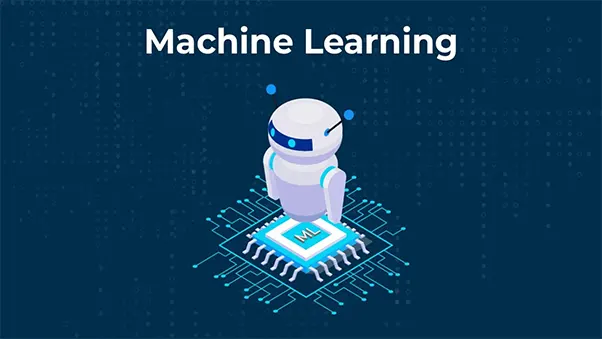 IDE: The Ultimate fusion of No-Code and Low-Code
Unleash your creativity and productivity as Mendix Studio Pro brings together the best of both worlds. Seamlessly switch between intuitive no-code features and the flexibility of low-code development.
No more compromises—build applications that align with your vision, whether you're a citizen developer or an experienced IT professional.
Embrace the game-changing convergence of no-code and low-code experiences and take your app development to new heights with Mendix Studio Pro.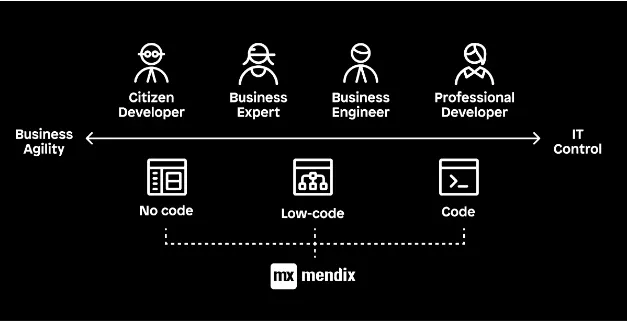 Mendix Solutions Kit: General Availability is Here!
Get ready to take your application development to new heights with the highly anticipated release of Mendix Solutions Kit. This game-changing update empowers you with advanced capabilities for protected add-on and solution modules, giving you unparalleled control over module customization.
Get ready to take your application development to new heights with the highly anticipated release of Mendix Solutions Kit. This game-changing update empowers you with advanced capabilities for protected add-on and solution modules, giving you unparalleled control over module customization.
Say goodbye to the limitations of traditional module distribution. With solution lifecycle management, you can effortlessly create and distribute adaptable solutions to your customers. Seamlessly upgrade consumed solutions with each new release, ensuring a smooth and efficient upgrade process.
Experience the freedom to innovate and deliver cutting-edge solutions that evolve with your customers' needs. The Mendix Solutions Kit revolutionizes the way you distribute and manage modules, enabling you to build a thriving ecosystem of adaptable and upgradable solutions.
Don't miss out on this transformative release. Embrace the power of Mendix Solutions Kit and unlock a world of possibilities for your application development journey. Upgrade, innovate, and stay ahead of the competition with this groundbreaking solution.
Portfolio Management: Level Up Your App Strategy
Take control of your projects and supercharge your app development with Mendix Portfolio Management. With this powerful tool, you can effortlessly prioritize, plan, and monitor your apps, ensuring optimal project success.
Empower your team to make informed decisions, allocate resources effectively, and stay on top of project milestones. Mendix Portfolio Management puts you in the driver's seat, giving you the tools, you need to master your app strategy and achieve outstanding results.
Don't leave your app development to chance. Embrace the power of Mendix Portfolio Management and take your projects to new heights of efficiency and success. Prioritize, plan, and monitor your apps like never before.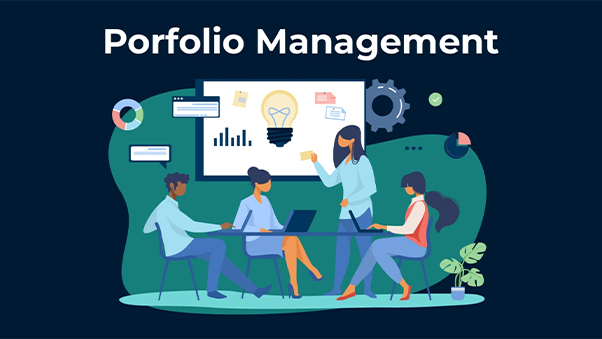 Workflow: Unlock Workflow Magic with New Activities
In the realm of workflows, Mendix have introduced two sensational activities that will leave you spellbound. First up is the "Wait for notification" workflow activity, a powerful tool that allows you to suspend workflow execution and regain complete control over its flow.
Need to pause and resume workflows on demand? Look no further than the remarkable "Notify workflow" microflow activity, enabling you to send notifications that seamlessly resume suspended workflows. It's time to unlock the true potential of your app's workflow management.
Secure Your Workflows with Ease: Introducing the Lock and Unlock Workflow Activities!
With the Lock workflow activity, you can confidently secure your workflows, ensuring they remain protected and inaccessible to unauthorized users. Keep your valuable workflow designs under lock and key, safeguarding your hard work and maintaining data integrity.
But what if you need to make changes or create new instances? Fear not! The Unlock workflow activity comes to the rescue. Unlock your workflow definitions and unleash the power of creating new instances, allowing for seamless workflow management and flexibility.
Additionally, the workflow editor offers an exciting feature—the 'Export as image' button. This handy tool enables you to effortlessly export your workflows as eye-catching images. Share, present, or document your workflows with a single click, adding visual appeal to your workflow documentation.
Experience the convenience and security of the Lock and Unlock workflow activities, and effortlessly export your workflows to stunning images. Elevate your workflow management game to new heights with these game-changing features.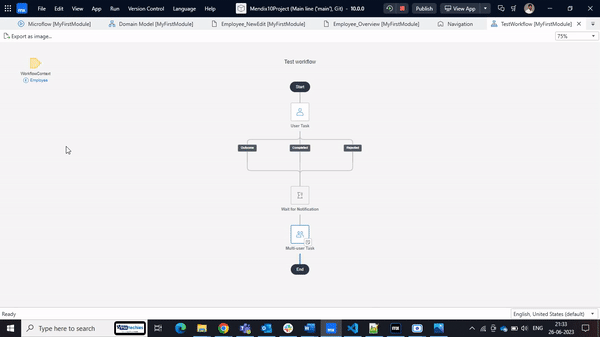 Multiuser Workflow: Conquer Tasks with Multi-User Workflow Support
Gone are the days of sequential task execution! Brace yourself for the revolutionary multi-user workflow tasks. Now, you can configure a single task to be executed by multiple users in parallel, maximizing efficiency and collaboration.
With consolidated completion criteria like "Consensus" or "Veto," you can effortlessly evaluate individual task outcomes and achieve exceptional results. Say hello to a new era of task management and watch your productivity skyrocket!
Auto Assign:
With Auto-Assign, task assignment becomes a breeze. Let the system intelligently assign tasks to the right users, optimizing efficiency and ensuring a smooth workflow. No more manual task delegation or confusion over who should handle what. Auto-Assign takes care of it all, streamlining your processes like never before.
Who can Open:
Speaking of user access, the Who Can Open option gives you fine-grained control over task visibility. Determine exactly which users have permission to open and work on specific tasks. Protect sensitive information and ensure tasks are only accessible to the right individuals, enhancing security and data privacy.
Majority & Threshold:
Now, you can easily make decisions based on the majority vote or set a threshold for approval, simplifying complex decision-making processes, and promoting collaboration.
Embrace these game-changing features and unlock the full potential of your multi-user tasks. Experience seamless task assignment, enhanced user access control, and streamlined decision-making with Auto-Assign, Who Can Open, Majority, and Threshold. Elevate your workflow management to new heights of efficiency and collaboration.
Mendix Event Broker License Now Available to All Customers!
The highly anticipated Mendix Event Broker license is now accessible to all our valued customers. This game-changing addition empowers you with unparalleled event management capabilities, revolutionizing the way you handle events within your Mendix applications.
With the Mendix Event Broker license, you gain complete control over event-driven architecture, enabling seamless communication and coordination between different components of your application. Streamline workflows, enhance data synchronization, and optimize system performance with ease.
Microflow and Nanoflow Conversion: Unlock Seamless Conversion
Mendix introduced a game-changing feature that simplifies the conversion between microflows and nanoflows. With just a simple right-click on your desired microflow or nanoflow in the App Explorer, you can access this powerful capability.
No more tedious manual conversions or complex workarounds. Seamlessly switch between microflows and nanoflows, adapting your logic to meet your evolving needs effortlessly. Experience newfound flexibility and efficiency as you transform your flows with a few simple clicks.
Embrace this user-friendly method and take full control of your flow conversions. Enhance your development experience and unlock a new level of agility with the microflow to nanoflow conversion feature. The power to switch flows is now at your fingertips!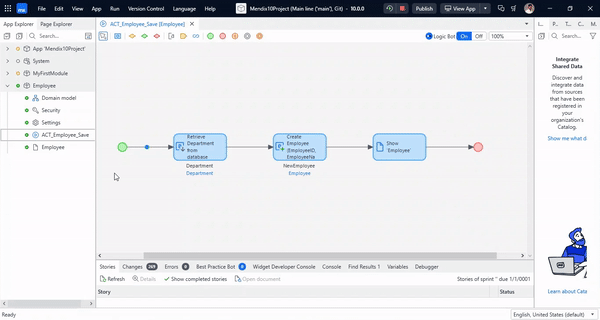 Enumerations as Attribute Types for Business Events!
Now, you can leverage the power of enumerations as attribute types within your business events, bringing a new level of flexibility and efficiency to event-driven processes.
With this update, you can seamlessly integrate enumerations into your business event attributes, enabling precise and standardized data representation. By utilizing enumerations, you ensure data consistency, simplify data handling, and improve the overall accuracy of your event-driven workflows.
Enhanced Properties Tab and Select Module Role Dialog, Streamlined Data Grid and Tree Controls, Updated Icons, and Revamped Open App Dialog Box!
Experience improved usability with the Properties tab, allowing seamless customization of page, entity, microflow, and nanoflow properties, adding tremendous value to your development workflow.
Enjoy a visually pleasing experience with the styled "Select Module Role" dialog, featuring different colors for modules, enhancing visual clarity, and making module selection a breeze.
Achieve consistency and precision with horizontally aligned text in column headers and cells of data grids and tree controls, ensuring a polished and professional appearance.
Stay up to date with the latest design trends as icons in Atlas and widgets receive a fresh update, utilizing the new set of Atlas icons introduced in Atlas Core 3.11.0, enhancing the overall visual appeal of your applications.
Discover a revamped UI for the Open App dialog box, providing a modern and intuitive interface for seamless app navigation and management.
These exciting updates elevate your development experience by improving usability, visual aesthetics, and overall user satisfaction.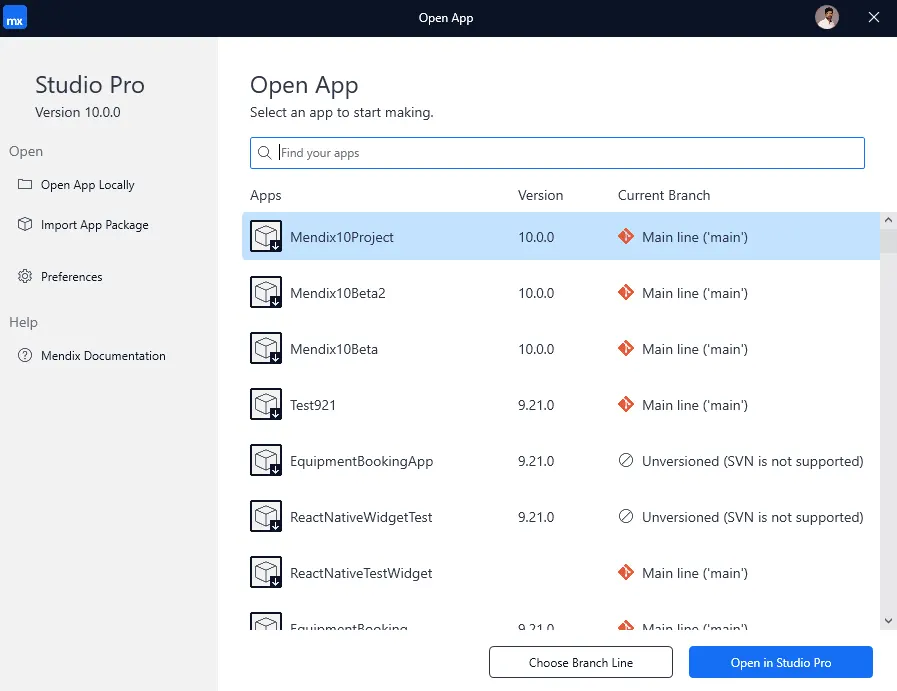 Conclusion:
As we conclude this exhilarating blog series, it's clear that Mendix 10 has paved the way for a new era of low-code development. From the ML Kit's cutting-edge capabilities to the seamless collaboration of multiuser workflows, Mendix 10 offers a comprehensive set of features that empower's developers to achieve more in less time. But our journey doesn't end here!
Stay tuned for our upcoming blog series, "Mendix 10 Future of Low Code Development Platform: Exciting Updates and Game-Changing Features! – Part 2," where we will dive into the realm of user experience enhancements (Elevating User Experience with Seamless Enhancements using Mendix 10).
The future is bright, and Mendix 10 is leading the way! Stay tuned for more insights and innovations as we continue to explore the remarkable features of Mendix 10.